HITCON Pacific 2018 │ Dec. 13 – 14 │ 6 F, Taipei New Horizon
The slogan of HITCON Pacific 2018 will be "Transforming: Cybersecurity and Resilience". The topic of HITCON Pacific this year will be focused on many strong cybersecurity technologies and defense mechanisms for the critical systems in the enterprise. Expect it could help the enterprise or government to curtail the effects of the security incident. Moreover, we also include FINSEC topic this year. HITCON FINSEC will focus on the cybersecurity issue of finance. Will invite many international financial institutions to share their experience and also have a closed-door meeting to interact with them.
In addition to the topics, the HITCON BLUE TEAM will be established for the attendee to pick up the practical experience of enterprise cybersecurity defense.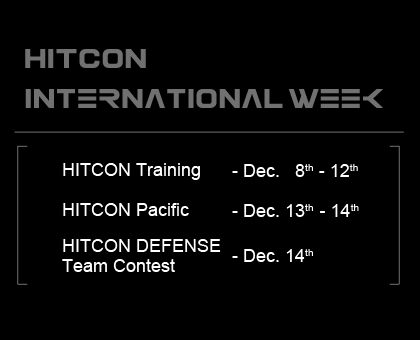 Hitcon International Week
HITCON Training - Dec. 8th - 12th
HITCON Pacific - Dec. 13th - 14th
HITCON DEFENSE Team Contest - Dec. 14th
Ultimate Sponsors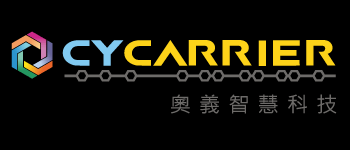 ---
Diamond Sponsors