For 14 years, HITCON has been dedicated to organizing advanced symposiums on cyber security and hacking skills. Through years of hard work, we have developed HITCON CMT - based on the security community, HITCON CTF - which embodies the world's top hackers at its core, and HITCON Pacific – which is committed to influencing enterprises and international exchanges. HITCON sees it as its duty to provide diversified solutions to Taiwan for the countless issues in cyber security.
In the spirit of continuing the success of last year's HITCON CIO Round Table, we have once again planned five roundtable issues targeting corporate executive's diversified cyber security issues. HITCON is inviting Round Table hosts of leading domestic and foreign experts, scholars, and heads of incumbent authorities to coach up to 50 CISO, CIO, CTO, CDO, CMO as well as forward-looking HITCON Pacific attendees to explore more profound and diversified cyber security insights. We look forward to providing substantial help to enterprises facing the threat of cyber security in the first line of defense.
Besides the expertise's sharing, we will also have some live demo programs, such as <Breaking AES with single trace on ARM Processor>, <Smart Home Hacking> and <HITCON E-Wallet>.
Cyber security and resilience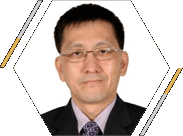 Lim Woo Lip
Executive Vice President, Ensign Infosecurity
Data protection and privacy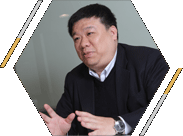 Thomas Wan
Managing Partner of Risk Advisory, Deloitte
AI-Powered cybersecurity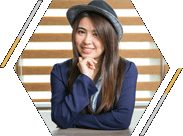 Yun-Nung Chen
Asst. Prof.,Dept. of Computer Science and Information Engineering, NTU
Cybersecurity talent development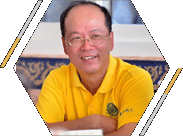 Tzong-Chen Wu
Prof., Dept. of Information Management, NTUST
HITCON Playsets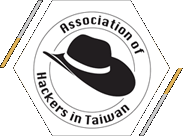 HITCON
Time
Dec. 14 (Fri.) 12:00-16:00
---
Venue
The Chpater Café, Eslite hotel (1F, No.98, Yanchang Rd., Xinyi Dist., Taipei, Taiwan)
---
Theme
Cyber security and resilience
Data protection and privacy
AI-Powered cybersecurity
Cybersecurity talent development
HITCON Playsets

Breaking AES with single trace on ARM Processor
Smart Home Hacking
HITCON E-Wallet
Agenda
held in Mandarin with English and Japanese interpretation
| | |
| --- | --- |
| 12:00-12:20 | Registration |
| 12:30-12:35 | Welcome Remarks |
| 12:35-13:00 | Lunch |
| 13:00-13:30 | Introduction |
| 13:30-13:50 | Round 1 |
| 13:50-14:10 | Round 2 |
| 14:10-14:30 | Round 3 |
| 14:30-15:00 | Coffee Break |
| 15:00-15:20 | Round 4 |
| 15:20-15:40 | Round 5 |
| 15:40-16:00 | Closing |