2022 HITCON × Yourator Online Career Fair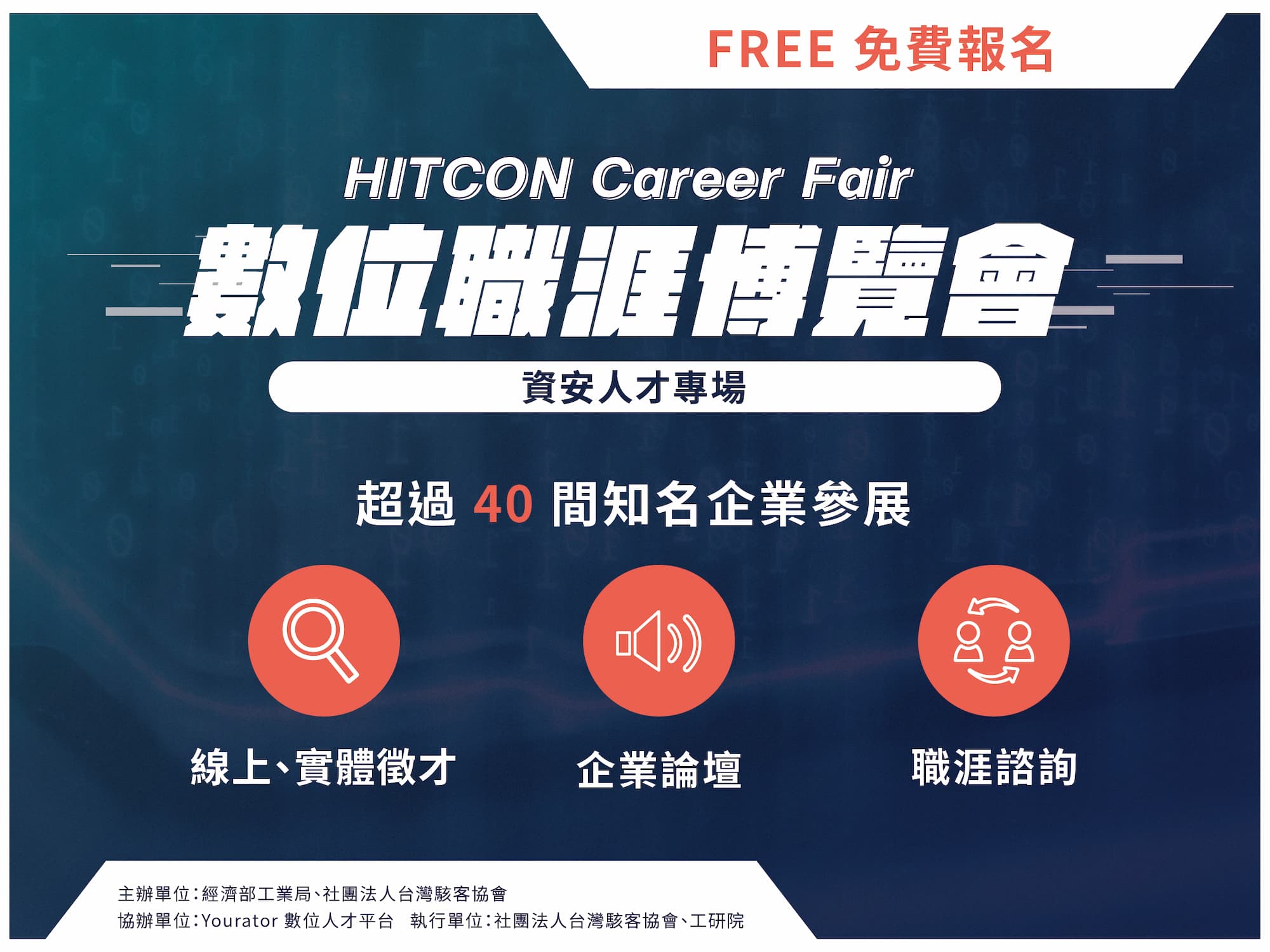 Yourator has cooperated with HITCON to gather the best information security companies, widening your horizons and career choice like never before! Through first-hand interactions with corporate HRs, you can not only get a good understanding of their needs but also experience the team culture of a specific company, speeding up your job search efficiency and accuracy.
HITCON Online
HITCON Online continues our legacy from last year with all new quests and experience you would ever had!
Are you prepared to leave this place?
Note: The first 5 participants (paid attendees only) who fully completed the game would have a special prize. Finishing the first few quests would grant you a participation reward.
Wide Game
Dear agent,
Good morning, or good afternoon instead. Remember to take a look at the message from the organization left at HITCON Event Service Desk. We are looking forward for your early report decoding the messages and finished all the missions!
Conference participants will play as a member of a mystery organization and get to know more about the conference through a series of puzzels.
There's no time limit and you can participant the event at any time during the conference. Pick up a task card from the help desk, bring your pen, walk around the venue to complete the task card, and receive your prize.
NOTICE: There's a special gift prepared for the top five players who complete the whole game. Only particpants who bought General Ticket or above are available for the gift redemption.
Village
HITCON Village is comprised of different communities and together bring to us a variety of topics. We hope that our participants would have access to the different aspects in the larger cyber security areas by interacting with the community, and also experience the joys of living in the hacker circle!
Workshop
HITCON Workshop is a series of courses that through a variety of activities (e.g. hands-on session, video tutorials, slide presenations, CTF) aims to bring the audience into the many research fields of cyber security and help them uncover their own areas of interest!
Cybersec Salon
After the 2021 HITCON cyber security salon, there have been many interesting sharing on technical topics that have spurred wide community interest. We are bringing back the Cybersec Saloon this year with the unchanged intention to bring fun and opportunities for self-development. For the first time, we are opening up speaker applications to all participants!
Novel research does not have to be of technical complexity. Regardless of your seniority, as long as the contents of your presentation is of relevance with hacker technology, interesting, and you are open to sharing, we will welcome you as a speaker to the cyber salon.
This salon is an in-person only event, and anyone can join as an audience. It will take place in the afternoon of August 20 at the venue, and each session will be 20 minutes.
Bounty House
Have you ever wanted to have more discussion with speakers after sessions? Ever found a vulnerability and couldn't talk about it? Bounty House is for you! A no-recording secret room, for anyone interested in sharing these secrets.
The timetable of the Bounty House will be announced on the poster outside the lecture hall during the event. Starting from the afternoon of Day 1, each session will last for 40 minutes. The room will be opened 5 minutes before the session starts, limited to 15 people, until full.
Malware Playground
Do you wish to experience the thrill of infiltrating servers? You might be the right person for our Malware Playground! We will prepare several servers for participants to infiltrate and see who could maintain control of their server 'till the last minute.
Bringing back our critically acclaimed 2021 game, new modes are introduced this year to make sure that infiltration, survival and attack will no longer be easy.
Note: Some souvenirs are reserved for paid participants only.
Wargame
Are you seeking for the super cool HITCON NFTs? Come to our Wargame challenge!
Challengers are to utilize the vulnerabilities of Solidarity contracts, circumventing restrictions for the successful acquisition of NFTs. Contracts will be deployed on Rinkeby testnet and solving each of them would grant you one testnet NFT. Complete all challenges and you would receive a NFT on the main chain!
As we aim to promote blockchain and to give away souvenir NFTs, challenges are fully guided to make sure even those unfamiliar with blockchain could solve the challenge easily.
Note: Some souvenirs are reserved for paid participants only.
Lightning Talk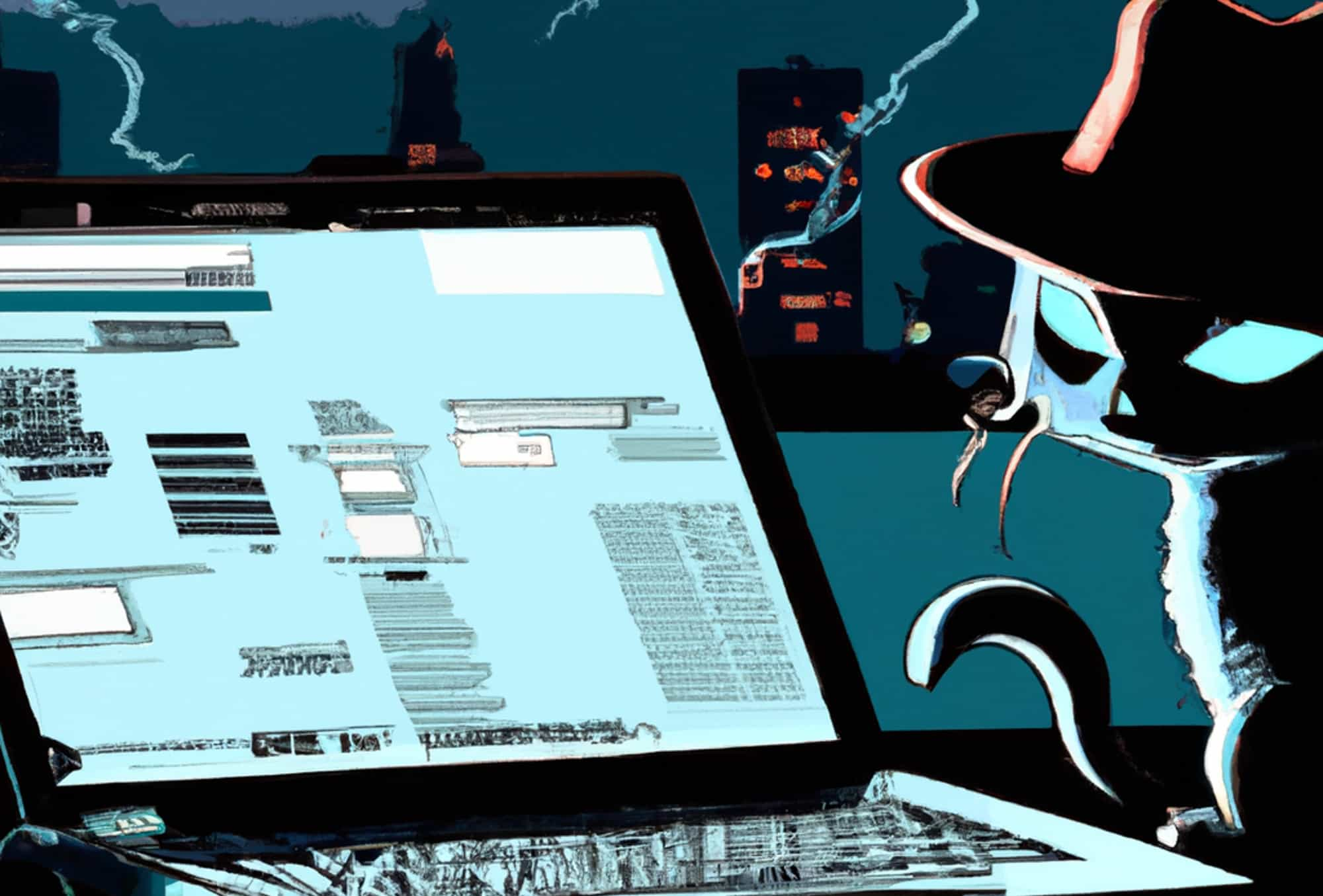 Here we announce this year's Lightning Talk!
Are you ready to grab everyone's eye in such short time?
We will hold a lightning talk on Day 2's afternoon, on stage R0. Sign up to speak on stage by writting down your name and speech's title on a whiteboard at the main corridor. First come, first serve!
HITCON PEACE 2022_ISIP 校友活動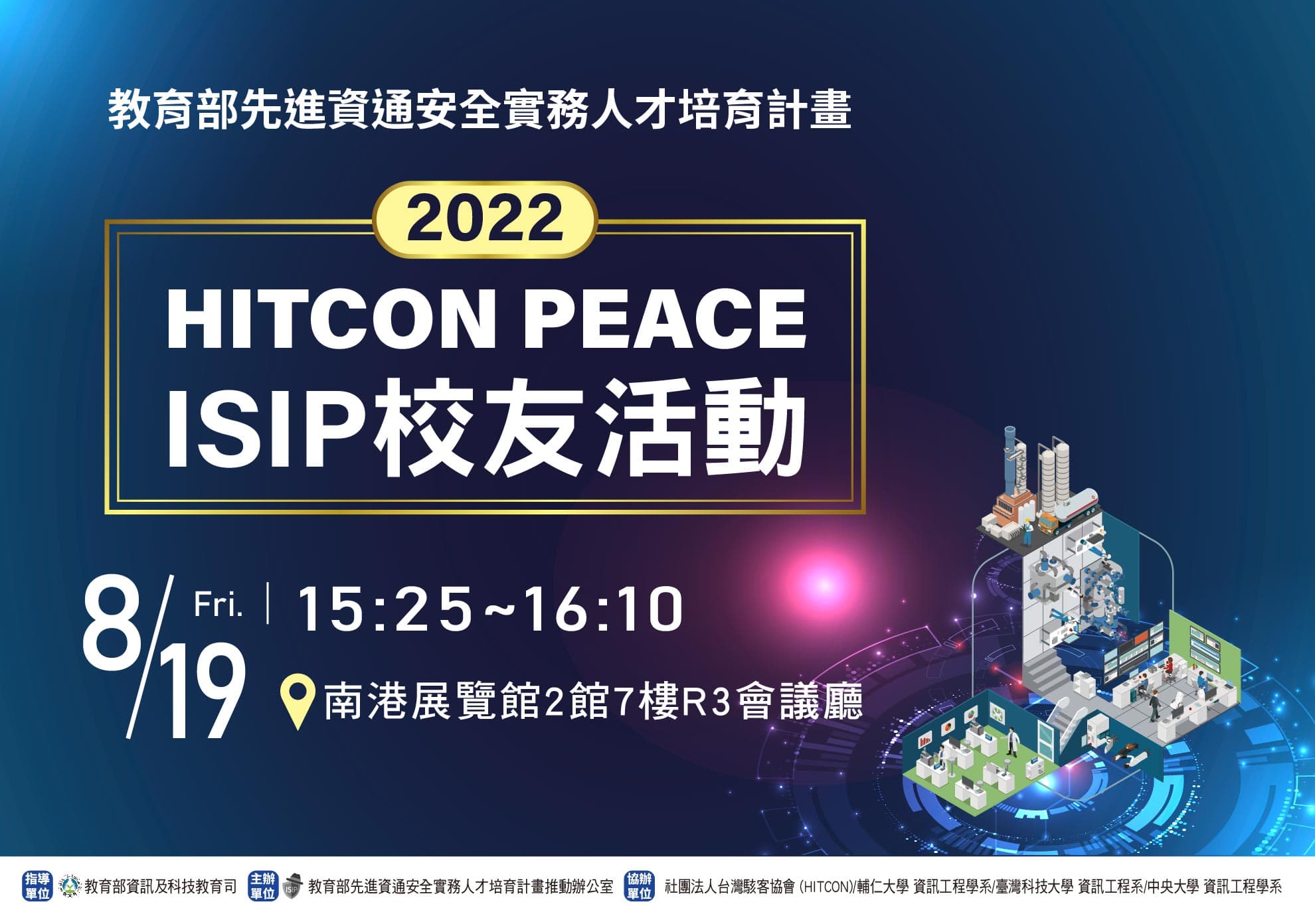 「HITCON PEACE 2022_ISIP校友活動」來囉!在HITCON PEACE 2022活動中,教育部先進資通安全實務人才培育計畫將舉辦ISIP校友活動,誠摯地邀請校友們一同參與,本次活動將邀約傑出校友於活動中分享他們資安職涯的心路歷程,歡迎校友們踴躍參加!
【活動時程表】
15:25-15:35貴賓致詞
15:35-15:45教育部先進資通安全實務人才培育計畫_計畫簡介
15:45-16:10 ISIP傑出校友職涯經驗分享
一募了然
隨著數位發展部的設立,政府機關也開始廣徵資安人才,我們邀請 HITCON 的優質贊助夥伴們「TXOne、奧義智慧、DEVCORE、台灣大哥大、勤業眾信、KKCompany、中華資安國際、MOXA」來為大家分享,知名企業需要的資安人才,最重視的特質和專長有哪些?而他們又準備了什麼樣的超優福利、誘人機會等你加入?
不管你是想轉職搭上資安熱潮、還是正在尋求更好的機會,都不能錯過這場加入心目中夢幻企業的試前大補帖!8/19 15:00 - 16:00 在人才招募博覽會舞台,短短一小時就能讓你一目瞭然!
The images of HITCON Online, Wide Game, Village, Workshop, CyberSec Salon, Bounty House, Malware Playground, and Lightning Talk are generated by DALL·E 2 and post-processed by the staff.