Academia Sinica Humanities and Social Sciences Building
No.128, Sec. 2, Academia Rd., Nangang Dist., Taipei City 115, Taiwan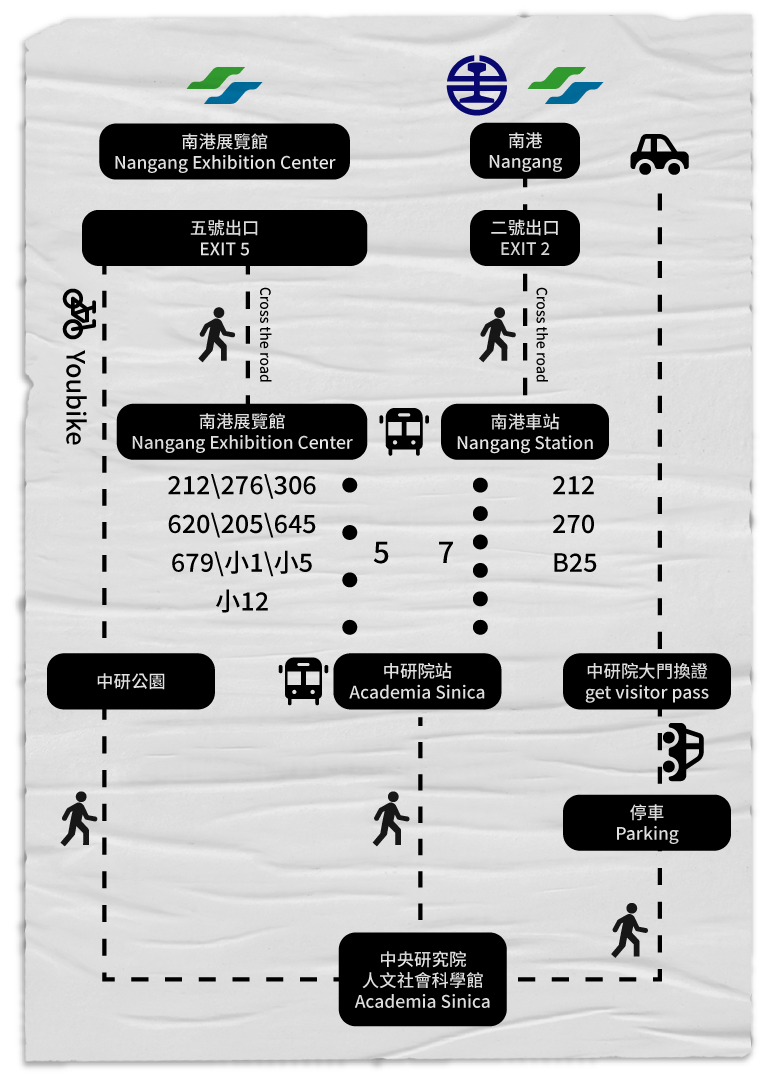 This year, we have arranged shuttle transport for your convenience between the MRT Nangang Exhibition Center Station and the venue at Academia Sinica. Detailed information is provided below for your reference:
◎ Shuttle Timings: (approximately every 15 mins, subject to actual traffic conditions, departing when full)
Departure (To Academia Sinica) 08:30 ~ 11:00
Return (To MRT station) 16:30 ~ 18:30 (Until 18:00 on Day 2)
◎ Boarding Locations:
Departure (To Academia Sinica): Bus waiting area at Exit 2 of MRT Nangang Exhibition Center Station.
Return (To MRT Station): Open square in front of the main entrance of Academia Sinica Humanities and Social Sciences Building.
Please wear your badge at all times throughout the event. Without the badge you will NOT be able to enter the conference rooms. Make sure to bring the badge with you if you have to leave for a moment.
Eating and drinking are NOT allowed in the conference rooms during the conference time. Only the lunchtime is available for eating and drinking in the conference rooms.
For the convenience of all participants, please yield your seat to the others if you are not coming back in an extended period of time. From time to time the HITCON staffs will remove the belongings left unattended and will NOT be responsible for keeping them.
You are encouraged to bring reusable utensils. Paper cups will be provided, but please reuse them to avoid unnecessary waste.
Visit the booths or participate in the activities when you have time. It may be your lucky day!
If you have any questions or lost anything at the conference, please contact the staffs at the information desk.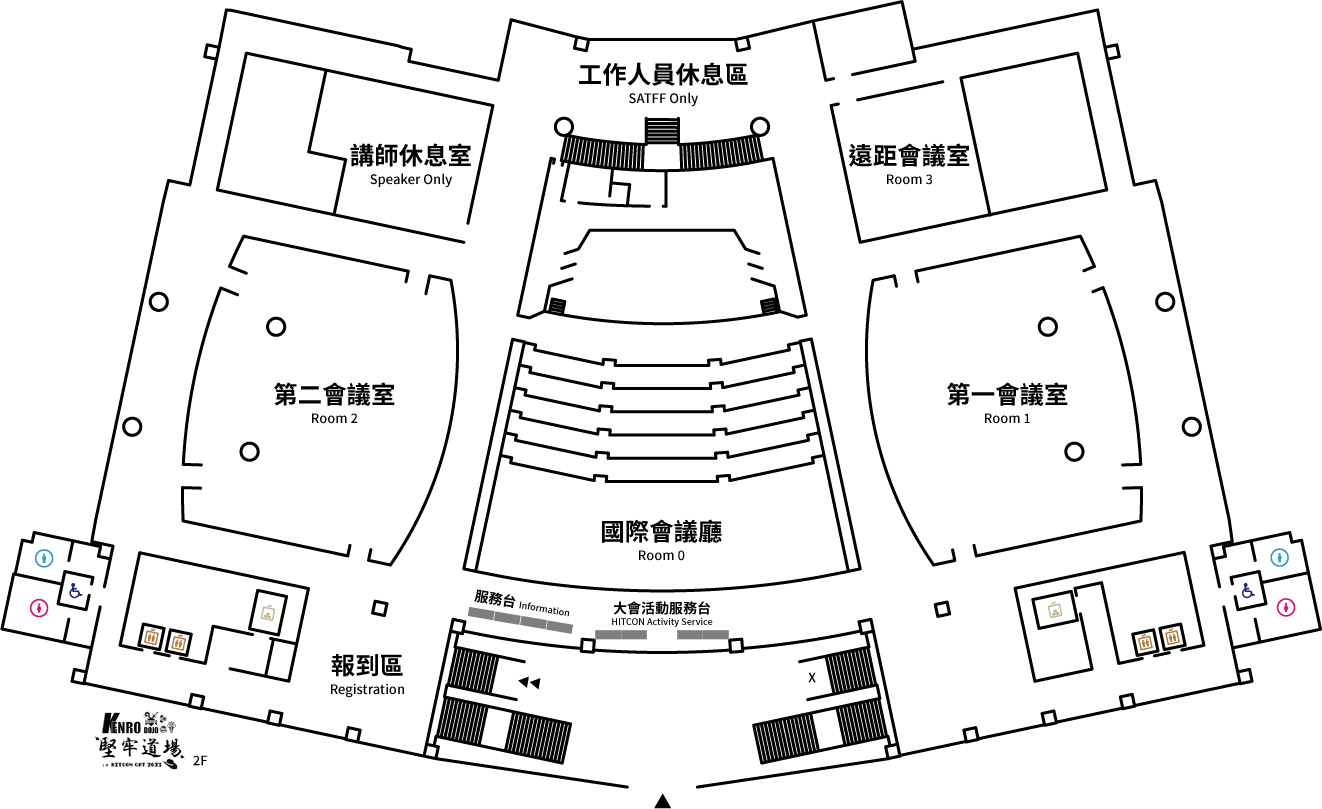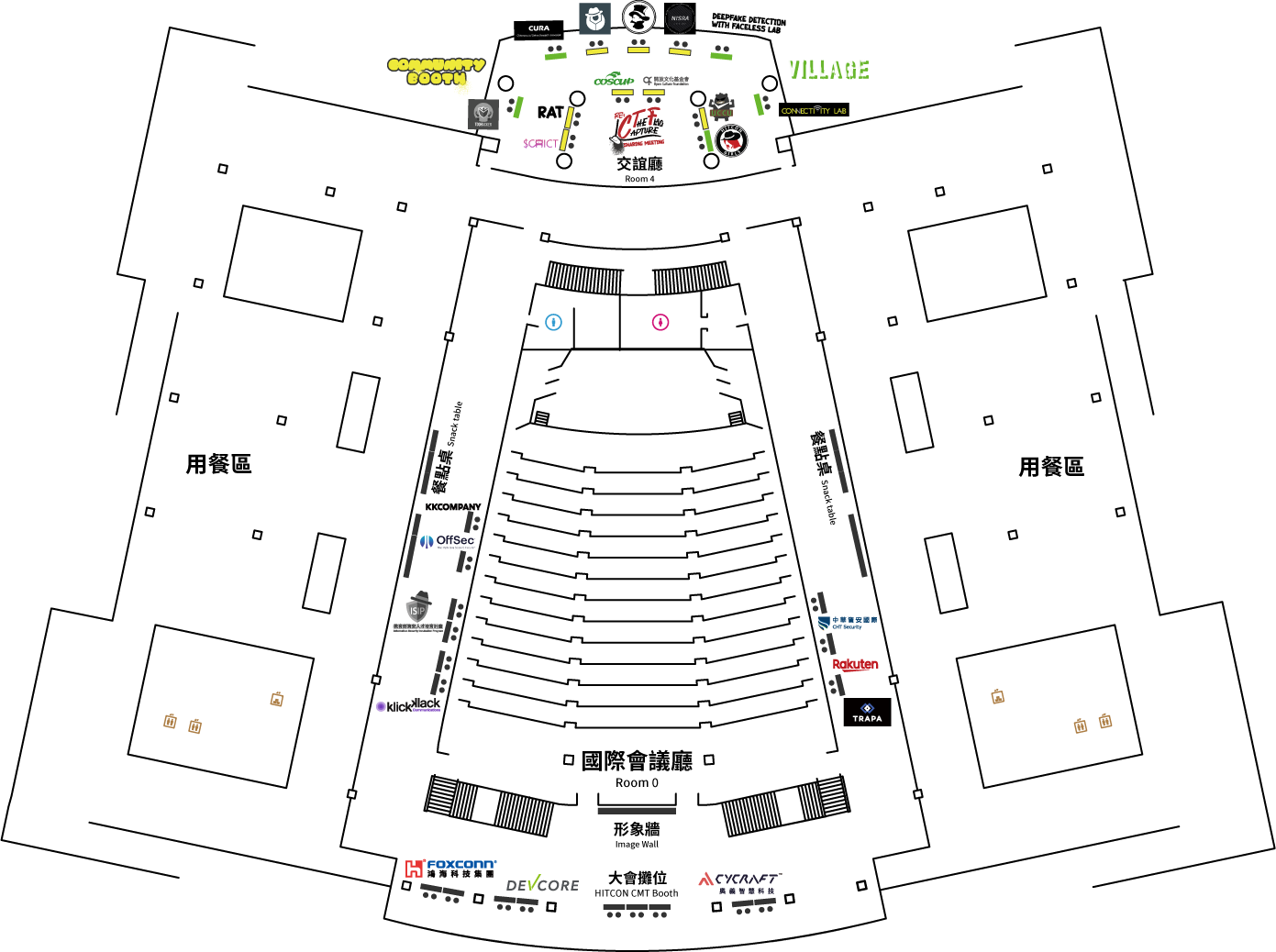 The network security and connection safety are NOT guaranteed, for this is HITCON.
Any types of cyber attacks are strictly prohibited. Serious violators will be forced to leave.
Personal wireless access points are not allowed at HITCON. Please connect to the 3G network through USB tethering if you want to use a 3G network adapter or a smartphone to get online.
IRC is an online chatroom for the convention. Visit
http://irc.hitcon.org
and enter your nickname to join the chat.
For IRC software users, please connect with the information as follows irc.libera.chat:6697 (TLS) #hitcon